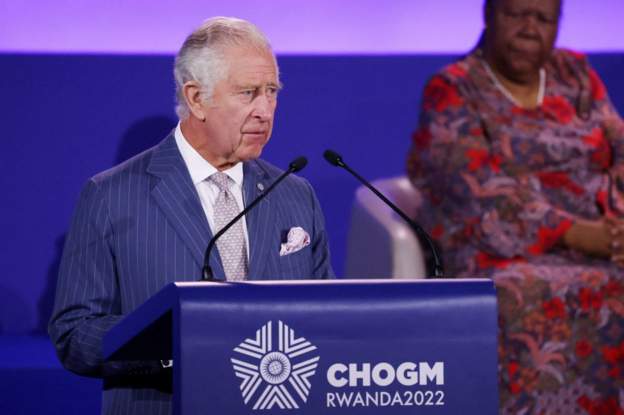 Prince Charles tells of 'personal sorrow' at slavery
Prince Charles has expressed his "personal sorrow" at the suffering caused by slavery.
At the official opening of the Commonwealth Heads of Government meeting in Rwanda's capital, Kigali, the future king said it is a conversation whose time has come.
He said he was continuing to "deepen my own understanding of slavery's enduring impact".
But he did not offer an apology for the participation in the slave trade in the past by Britain's Royal Family.
The Royal African Company, set up in the 17th Century with a charter granted by King Charles II, brought tens of thousands of captive Africans to the Americas.
George II was a prominent supporter of the slave trade and plantations.
Also speaking at the Commonwealth meeting, British Prime Minister Boris Johnson said his country supports the United Nations' plan to get food out of Ukraine.
Mr Johnson said the global food crisis had been deliberately engineered by Vladimir Putin.
"Nearly 25 million tonnes of grains are piled up in silos in Ukraine," he said, "held hostage by Russia."
He told the leaders of the 54 Commonwealth members he wanted to work with them to understand their needs and priorities and deliver solutions.